From
Fox News
:
Syrian President Bashar Assad on Sunday outlined a new peace initiative that includes a national reconciliation conference and a new government and constitution but demanded regional and Western countries stop funding and arming rebels first.

Assad ignored international demands for him to step down and said he is ready to hold a dialogue with those "who have not betrayed Syria."

Syrian opposition forces, including rebels on the ground, are likely to reject Assad's proposal. They have repeatedly said they will accept nothing less than the president's departure, dismissing any kind of settlement that leaves him in the picture.

"We are in a state of war. We are fighting an external aggression that is more dangerous than any others, because they use us to kill each other," he said.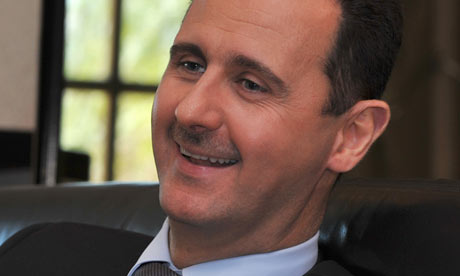 Please bookmark!