The plot thickens. From
Yahoo
:
In a stinging setback for Republican House Speaker John Boehner, a lack of support from inside his own party for his "fiscal cliff" fall-back plan forced him late Thursday to cancel a much-trumpeted vote on the measure.

"The House did not take up the tax measure today because it did not have sufficient support from our members to pass," Boehner said in a written statement released after an emergency meeting of House Republicans.

The measure, dubbed "Plan B," would have let Bush-era tax cuts expire on income above $1 million annually, while extending them for everyone else. It appeared that Boehner faced a rebellion from conservatives opposed to any tax hike, while House Democrats starved the bill of their support, making passage impossible.

Boehner's dramatic defeat cast fresh doubt on efforts to avert the "fiscal cliff" and spare Americans across-the-board income tax hikes come Jan. 1. Those increases, coupled with deep automatic spending cuts scheduled to take effect the same day, could plunge the fragile economy into a new recession. Talks between the speaker and President Barack Obama were at a stalemate, according to aides on both sides.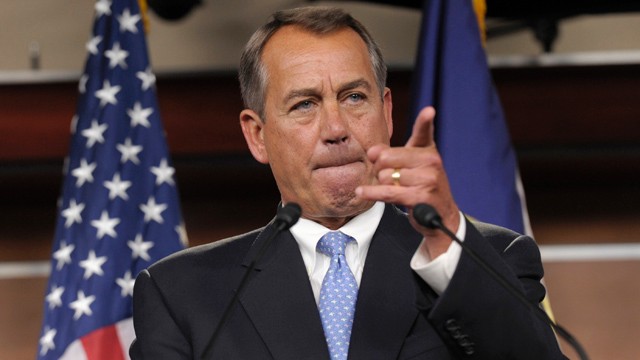 Boehner
Please bookmark!