Update
: The House has voted to hold Attorney General Holder in contempt. Seventeen (17) Democrats voted with Republicans. We will have an updated list as soon as possible. The names below are people who publicly came out against Holder before the vote today:
Already, there are a few democrat members of the House that have declared that they will be voting to hold Attorney General Eric Holder in contempt. This on its face destroys the far-Left's assertions that the vote is strictly partisan. It is literally the opposite now: bi-partisan.
And the list is growing.
Representative Jim Matheson of Utah
has declared that he would vote Holder in contempt. Mr. Matheson also unequivocally voiced his distaste for the corruption the Obama Administration is fostering,
saying
, "Sadly, it seems that it will take holding the attorney general in contempt to communicate that evasiveness is unacceptable. It is a vote I will support."
Mr. Matheson
Representative John Barrow of Georgia
has also stated his support for finding Holder in contempt.
Mr. Barrow said
, in part, "the Attorney General has decided to withhold relevant documents. The only way to get to the bottom of what happened is for the Department of Justice to turn over the remaining documents, so that we can work together to ensure this tragedy never happens again."
Mr. Barrow
Representatives Nick Rahall of West Virginia
and
Collin Peterson of Minnesota
have joined as well. Defending his planned vote,
Peterson described the Obama Administration's rational for executive privileges
as "gobbledygook." He went on to say, "I don't know what the hell they are talking about."
Mr. Peterson
Echoing Peterson's sentiment, Rahall stated, "I don't think executive privilege was warranted."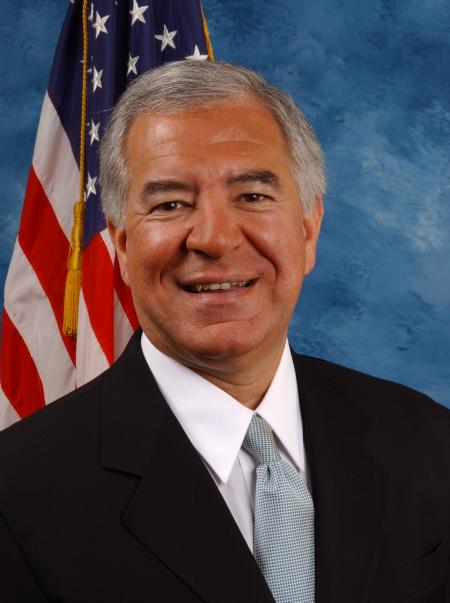 Mr. Rahall
The list is ever-growing. Already four brave democrats have come out against the corruption of the Obama Administration. With the vote tomorrow, there are estimates that as many as 20 democrats will vote to declare Holder in contempt.
Partisan Republican powergrab my ass.
Please bookmark!