It's about bloody time
:
The Obama administration is planning to explicitly call for Syrian President Bashar Assad to step down in coming days, two administration officials told FoxNews.

The State Department signaled for the first time that American efforts to engage the Syrian government are finally over. The White House is expected to lay out the tougher line by the end of this week, possibly on Thursday.

The administration will first consult with the United Nations Security Council as the Treasury Department prepares a new set of sanctions aimed at Assad's family and his government, the officials told FoxNews.

The unilateral U.S. sanctions being prepared within the Treasury Department will be important to pay attention to, the officials said.

The calls for Assad's resignation coincide with the rise in international pressure for his administration to end the brutal crackdown on civilian protestors. Rights groups say approximately 1,700 people have been killed since March. An aggressive new military offensive that began with the Muslim holy month of Ramadan a week ago has already killed several hundred.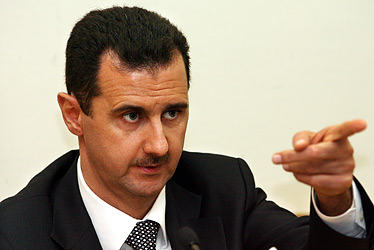 Genocidal Maniac
Please bookmark!