From
Fox Latino
:
Hugo Chávez extended stay in a Cuban hospital is because he is in critical condition, according to a report in El Nuevo Herald.

The Venezuelan president, who was last seen in public June 9 and last heard from on June 12, on a phone call with Venezuelan state television, was said to have been treated for a pelvic abscess in Cuba.

During the call Chávez said that medical tests showed no sign of any "malignant" illness.

But according to the report in El Nuevo Herald, Chávez finds himself in "critical condition, not grave, but critical, in a complicated situation."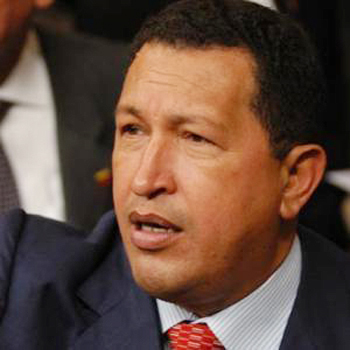 Soon to have a meeting with Satan?
Please bookmark!