Update, 4/25/13
- According to the USA Today,
Tripathi has been found dead
.
UPDATE 11:39 AM: It is NOT CLEAR why the Boston PD stated on scanners that Sunil Tripathi was in the area last night. WE DO NOT KNOW WHY THIS OCCURRED OR THE BACKGROUND.
UPDATE 8:56 AM: Reported as alternate name Dzhokhar Tsarnaev
BOSTON POLICE SCANNER:
MIKE MULUGETA IS DEAD
3:06 AM: SUNIL TRIPATHI NAMED AS ONE OF THE SUSPECTS BY THE BOSTON POLICE. MIKE MULUGETA NAMED AS THE OTHER.
CONFIRMED 2:26: ONE OF THE ARRESTED IN THE MIT/WATERTOWN SHOOTINGS IS ONE OF THE BOSTON MARATHON BOMBERS.
UPDATE 1:01 am EST: Holy shit, something's happening at MIT. Three officers shot and two "Middle Eastern" Men firing at them with police and grenades.
There has been speculation, mostly kicked off by Reddit that missing Ivy League student Sunil Tripathi could be involved in the Boston bombing. He went missing last month without a trace. The FBI became involved in the case, even though it was a presumed suicide.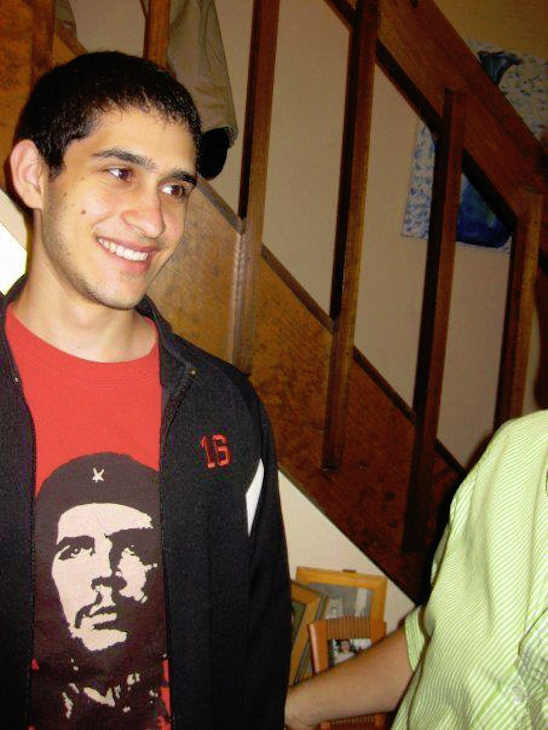 Tripathi was a
philosophy major
at Brown University, not far from Boston, where the search
expanded to
. His father is a rich software engineer.
Right after he went missing,
explosives were found
near Brown University and destroyed in a controlled detonation. No one had been found behind it. The location is halfway between Brown and Boston.
The first incident was reported at 8:34 p.m. on March 12. Police and fire personnel responded to the area of Pine Street and Tower Hill Drive. Witnesses at the nearby Target store on Washington Street reported seeing a bright flash and hearing two explosions from that area.

Several unexploded devices were found at the scene and later detonated under secure conditions by the State Police Bomb Squad.
The second incident was a few days later at 7:49 p.m. on March 15. The second incident was near the first, in the area of Hearthstone and Fieldstone lanes. The area was searched but no explosives were found.
His former classmate was a bit freaked out by the whole thing:
His original
Facebook profile
was pretty standard fare, though the site meant to find him has
gone offline
.
Now there is speculation that he may have been in Boston on Monday.
Weird.
UPDATE 3:37 AM.... Weird stuff from his family on Twitter
before the bombing
. Were they in on it?
Please bookmark!